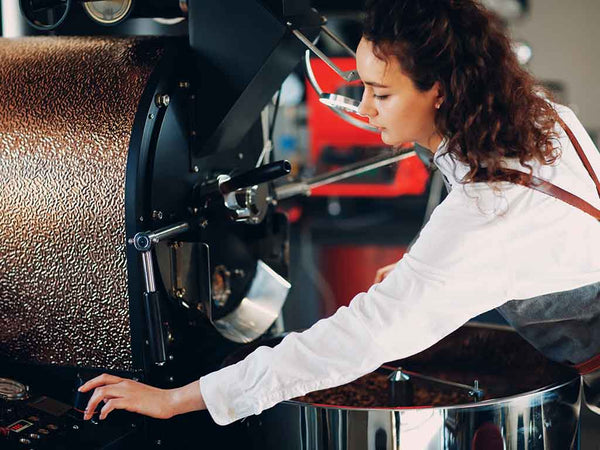 Selling Your Used Roaster or Roastery Equipment? Here's What You Definitely Need to Know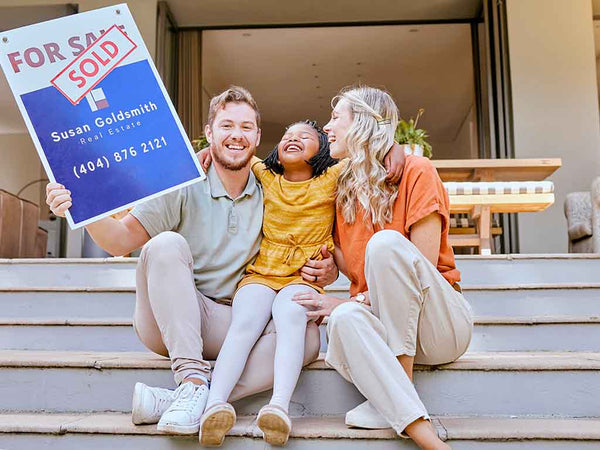 How Selling Your Coffee Roasting Equipment is Like Selling a Home
Selling your coffee roastery equipment, like selling a home, benefits from professional expertise. The right coffee equipment broker offers: in depth industry knowledge, creative and strategic listing skills, an aggressive marketing approach, win-win pricing methods, expert negotiation skills, and streamlined processing and equipment relocation logistics.

Avoid drawbacks like critical unknowns, stagnant exposure, non-advantageous pricing, payment and delivery delays, and, your emotional involvement. Save time, money, and all the headaches with CEPros by your side.
Let CEPros Handle It All
When you list your used coffee roaster with CEPros, none of the burdens of selling your used roastery equipment needs to concern you. We take care of it all, ensuring a seamless and hassle-free experience. While we handle the buyer and all logistics, you can continue roasting exceptional coffee and keep the aroma of success brewing in your roastery.
The below infographic highlights the benefits of using a broker versus selling your equipment yourself.
But just like realtors, not all equipment brokers are created equal. Make sure you vet your equipment broker and know what to look for and what questions to ask.
This level of equipment can have a substantial impact on the money you receive from your original investment — or the loss you take. You owe it to yourself to do your homework.
Selling It Yourself VS Using A Broker
A used roasting equipment sale consists of three parts: pre-sale, sale, and post-sale responsibilities. Follow the YELLOW "sell it yourself" track and tally up all your to-do's — or the BLUE track to understand how selecting a qualified equipment broker like CEPros leads to a successful finish with energy, time, and money to spare.
Our Vetting Criteria &
Video Vetting
At Coffee Equipment Pros, we utilize an in-depth video vetting process to protect and represent both sellers and buyers. Rest assured, we only work with fully functioning machines in excellent condition. Our video interview with the seller allows our thorough assessment and ensures machine current condition and functionality. We invite you to subscribe to our YouTube channel, so you'll be the first to be notified whenever we release new video listings.
FAQ: Selling Your Used Roasting Equipment
How do I list my used coffee roaster or roasting equipment to sell on your site?

Just take a few moments to fill out our Equipment Request Form. Include the requested basic information about your used coffee roaster or roasting equipment, including images. We'll follow up with a call to review.

We require large, clear, and nicely lighted equipment imagery. Remember, these pictures are making a first impression to our buyers!
How do you vet my used coffee roaster or roastery equipment to accept into your Used Elite inventory?

Your completed Equipment Listing Form serves as the first step of our vetting process. Next, we'll schedule a conversation with you to discuss your used coffee roaster or roastery equipment.

We only work with fully functioning machines in excellent condition. If your roaster meets our criteria, we'll set up a time with you to record an in-depth video interview to provide potential buyers with a tour of, and key information about, your roaster.

This video vetting process ensures the roaster's current condition and functionality and will be posted on our YouTube channel and promoted via our multiple marketing channels.
How much time does it take to sell my roaster or roastery equipment with CEPros?

We ask our sellers to give us time to dedicate our resources to selling your roaster or roastery equipment.

It takes time for your listing to be properly indexed online to gain exposure, and for us to build and implement customized marketing efforts including social media (organic and paid), SEO/SEM campaigns, target e-blasts and calls to our network, etc.

Learn more about our equipment-selling process and our Service Guarantee to you.

Better yet, give Rick a call at 949.289.8083 to discuss how our sales process works.
How soon after you sell my equipment do I receive my money?

As a seller in our Used Elite program, you'll benefit from our reliable payment process. You'll receive immediate payment upon CEPros receiving the buyer's full payment and when all logistical arrangements are handled. This is our QuickPay Promise to you. See our full Sellers Pledge on this page.
How do you promote and market my used coffee roaster or roastery equipment to help ensure a sale?

We utilize a lot of tools in our marketing toolkit to maximize your chances of finding the perfect buyer. We create a custom listing with your approval, and we promote your equipment through our website, YouTube channel, SEM campaigns, social media, targeted emails to our opt-in database, and more. Please see our Service Guarantee for more details.
What communications can I expect when listing my used coffee roaster or roastery equipment to sell?

Our goal is to negotiate a quick and seamless transaction, and ongoing communication is key. We will stay in close contact with you every step of the way during your roasting equipment selling process with CEPros. You will always know what the next step is. Our goal is for you to hear from us first, but if you ever have a question, just contact us. We're a quick phone call, text, or email away!
Once a Used Elite equipment sale has transacted, what's involved in relocating the equipment?

Once the seller confirms full payment has been received, CEPros will move on the previously scheduled equipment prep and engage the crating company and freight company. Or if optioned, facilitate a buyer pick-up.

CEPros requires crating companies to take photos of the equipment crating that are reviewed and approved by us before freight is scheduled.
This assures a safe equipment transport.

Once the crating photos have been approved, CEPros notifies the buyer the equipment is ready to ship and confirms the delivery address and buyer's schedule.

All shipments are insured and include an appointment delivery time that works with your schedule.

Learn more about our Service Guarantee.
What can I expect in the Used Elite sales process?

We keep you informed of status and the next steps during the entire process by phone, email, text.

The four main components of this process include: 1) signing of purchase and sale agreements, 2) confirmation of received payment, 3) equipment crating, freighting, and delivery (and notification to buyer each step of the way), and 4) follow-up with buyer to ensure safe delivery.