Explore Our Used Elite Collection for Quality Used Coffee Roasters and Used Coffee Roastery Equipment
When it comes to purchasing a roaster or ancillary roastery equipment, we understand that buying new with cash or financing may not always be the best option. That's why we're committed to locating select used coffee roasters and used coffee roastery equipment in assisting you to find the perfect roaster for your specific needs.
Introducing our Used Elite Collection, a carefully curated selection of high-quality, used coffee roasters and coffee roastery equipment from top brand names that have undergone rigorous vetting.
Fortunately, there's no shortage of quality used coffee roasters or roastery equipment available. As innovative new equipment enters the market, it creates opportunities for used roasters to find new homes.
This is great news for buyers and sellers.  
With our Used Elite Collection, we connect buyers and sellers, making the process seamless, efficient, and almost effortless for everyone involved.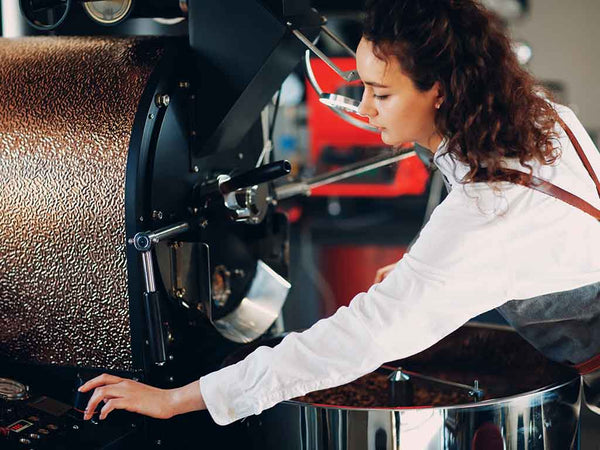 For Sellers:
We take care of the entire process, from working with you on the equipment preparation for your listing to strategically marketing and professionally representing and selling, then preparing your used coffee roaster and handling all logistics for relocation.

You just focus on what you do best: roasting.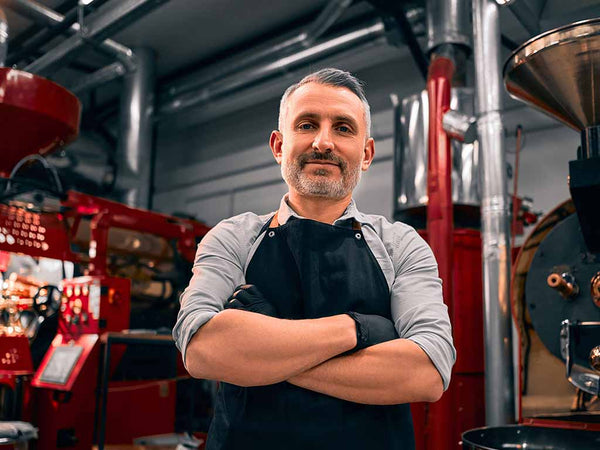 For Buyers:
We offer an elite set of meticulously vetted used coffee roasters. Our CEPros "stamp of approval" ensures that you're considering reliable machines. All you have to do is choose the one that suits you best.

You also have the option of purchasing an assurance Tek-Pak when buying a used coffee roaster through CEPros. Contact us for more info.
Used Elite Equipment
Check out our fresh used coffee roasters and used roastery equipment offerings!
Used Elite FAQ
Please visit our Seller and Buyer pages for more helpful information and FAQs about our Used Elite collection.
How do you source your Used Elite used coffee roaster and used roastery equipment inventory?

One word: RELATIONSHIPS. As coffee equipment sales experts — and given how small and tight-knit our beloved coffee-roasting community is — we're always talking to our coffee-producing friends about what they're roasting, and what they're roasting on. Because of the trust and partnership we've built with our customers, we operate on reputation and referrals — along with our proven and refined marketing and networking strategies. If you have further questions about how we source our Used Elite inventory, please contact us. We'd like to chat with you!
What can I expect in the Used Elite sales process?

We keep you informed of status and the next steps during the entire process by phone, email, text.

The four main components of this process include: 1) money transacting and signing of purchase and sale agreements, 2) confirmation of received payment, 3) equipment crating, freighting, and delivery or buyer pick-up (and notification to buyer each step of the way), and 4) follow-up with buyer to ensure safe delivery.
Once a Used Elite equipment sale has transacted, what's involved in relocating the equipment?

Once the seller confirms full payment has been received, CEPros will move on the previously scheduled equipment prep and engage the crating company and freight company. Or if optioned, facilitate a buyer pick-up.

CEPros requires crating companies to take photos of the equipment crating that are reviewed and approved by us before freight is scheduled.
This assures a safe equipment transport.

Once the crating photos have been approved, CEPros notifies the buyer the equipment is ready to ship and confirms the delivery address and buyer's schedule.

All shipments are insured and include an appointment delivery time that works with your schedule.

Learn more about our Service Guarantee.
How do you vet the used coffee roasters and used roastery equipment you accept into your Used Elite inventory?

At Coffee Equipment Pros, we utilize an in-depth video vetting process to protect and represent both sellers and buyers. Rest assured, we only work with fully functioning machines in excellent condition. Our video interview with the seller allows our thorough assessment and ensures machine current condition and functionality. We invite you to subscribe to our YouTube channel, so you'll be the first to be notified whenever we release new video listings.
Do you offer financing for your Used Elite inventory?

Yes! We offer financing for both new and used equipment through our lending program, CEPros Select. Our private, concierge-style, competitive lending program puts the nation's top lenders to work for you.

You apply through our quick online application, choose from competing lenders, and start earning by getting that equipment to work to start earning revenue.
Are your Tek-Net packages available for used equipment?

Yes, you can purchase a Tek-Net service package for Used Elite roasting equipment bought through CEPros. Please contact us for details.