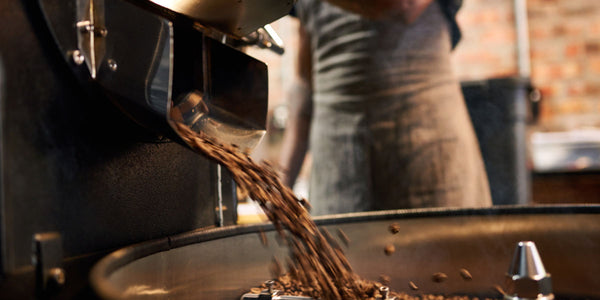 Used Coffee Roasters
Our fresh used coffee equipment.
Click thru to see all our Used Elite offerings.
Let customers speak for us
Reviews, Compare, Bundling, Guides, Wishlist
We're excited for you to experience this one-of-a-kind coffee roastery equipment showcase. We've included online shopping features you're used to in helping your decision-making process.
If Your Roastery Could Talk, What Would It Tell You It Needs?
We've got everything to keep your coffee roastery humming happily along.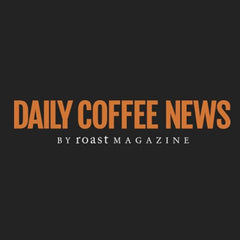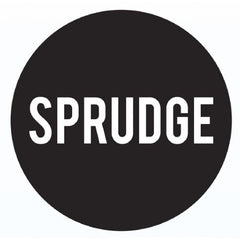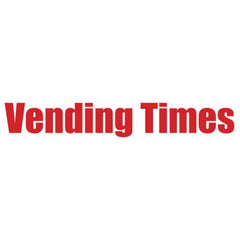 Frequently Asked Questions
How do I list my used coffee roaster or roasting equipment to sell on your site?

Just take a few moments to fill out our Equipment Request Form. Include the requested basic information about your used coffee roaster or roasting equipment, including images. We'll follow up with a call to review.

We require large, clear, and nicely lighted equipment imagery. Remember, these pictures are making a first impression to our buyers!
How soon after you sell my used coffee roaster do I receive my money?

As a seller in our Used Elite program, you'll benefit from our reliable payment process. You'll receive immediate payment upon CEPros receiving the buyer's full payment for your used coffee roaster and when all logistical arrangements are handled. This is our QuickPay Promise to you. See our full Sellers Pledge on this page.
How much time does it take to sell my used coffee roaster or used coffee roastery equipment?

We ask our sellers to give us time to dedicate our resources to selling your used coffee roaster or roastery equipment.

It takes time for your listing to be properly indexed online to gain exposure, and for us to build and implement customized marketing efforts including social media (organic and paid), SEO/SEM campaigns, target e-blasts and calls to our network, etc.

We'll continue to showcase your listing on our site and market it on your behalf for as long as you desire. You're free to explore other selling avenues, and we'll handle any inquiries that come our way.

Learn more about our equipment-selling process and our Service Guarantee to you.
What communications can I expect when listing used coffee roastery equipment to sell or after I purchase?

Our goal is to negotiate a quick and seamless transaction, and ongoing communication is key. We will stay in close contact with you every step of the way during your used roasting equipment selling or buying process with CEPros. You will always know what the next step is. Our goal is for you to hear from us first, but if you ever have a question, just contact us. We're a quick phone call, text, or email away!
Once a used coffee roaster or coffee roastery equipment sale has transacted, what's involved in relocating the equipment?

Once the seller confirms full payment has been received for their used coffee roaster, CEPros will move forward with previously scheduled equipment prep and pick-up with the seller, the crating company and/or freight company, or the buyer if they've optioned to pick up the equipment.

CEPros requires crating companies to take photos of the equipment crating that are reviewed and approved by us before freight is scheduled to ensure a safe equipment transport.

Once the crating photos have been approved, CEPros notifies the buyer that the equipment is ready to ship and confirms all the delivery details, address, and buyer's schedule.

All shipments are insured and include an appointment delivery time that works with your schedule.

Learn more about our Service Guarantee.
What's the process when buying a new or used coffee roaster or roasting equipment?

If you're here to buy a new or used coffee roaster or roasting equipment, congratulations! You're in the right place. There are a couple of quick ways to get started.

First, browse our inventory of new or used coffee roasters, and new equipment. If you find something you're interested in, you can click the REQUEST A QUOTE button on any product page and we'll contact you to learn more, answer questions, and supply additional details.

Second, if you don't find exactly what you're looking for, fill out our Equipment Request Form. Tell us what you're seeking and we'll get to work to find it for you! We often have leads through our extensive network on new and used roasting equipment that might be just the right fit for you.
What is equipment bundling?

Coffee equipment bundling lets you combine ancillary coffee roasting equipment and/or a new or used coffee roaster into a single package or offering, often at a discounted price. This can include items like destoners, grinders, K-cup fillers, and sealers. Bundling eliminates the need to shop for individual items separately, saving time and potentially reducing costs. Learn more about how you can save with equipment bundling and one-stop shopping.
What is your warranty on both new and Used Elite equipment?

We adhere to the manufacturers' warranty on all new roasters and equipment. Warranty information can be found on product pages. You can also contact us for warranty information.

Used Elite equipment is sold as-is with no warranty. However, we vigorously vet each roaster and piece of equipment we list in our Used Elite collection to ensure it is in optimal working condition upon purchase.

You also have the option of adding a Tek-Pak to your purchase (eligible for financing) for additional virtual and on-site support from us.
Are your Tek-Net packages available for Used Elite equipment?

Yes, you can purchase a Tek-Net package for Used Elite roasting equipment purchased through CEPros. Please contact us for details.
What is the lead time on new Toper Roasters?

In-stock Toper Roasters are available to ship to you immediately after your purchase has transacted.

Shop roasters currently have a 10-12 week lead time.

Industrial roasters' lead time is based on the amount of ancillary equipment included with your purchase. Expect an average lead time of 12-16 weeks.
Do you offer financing?

Yes! We offer financing for both new and used coffee roasters and equipment through our lending program, CEPros Select. Our private, concierge-style, competitive lending program puts the nation's top lenders to work for you.

You apply through our quick online application, choose from competing lenders, and start earning by getting that equipment to work to start earning revenue.

What is CEPros' mission and reason for being in business?

At CEPros, we believe roasters need to roast. That's what you do best. And we're doing our best to make sure that happens.

As coffee equipment experts and coffee aficionados, we're passionate about equipping you with carefully vetted new and used coffee roasters and roastery equipment to create the ultimate roasting machine line-up.

With us, you'll find a consultative partner, not just a salesperson, and certainly not an "order-taker". Our relationship with many roasteries means we've got the pulse on what works — and it's not just about fitting people into equipment. Instead, we match the best equipment to our people.

We love all things coffee and especially our vibrant coffee-roasting community. People like you put a smile on the world's faces every morning with that first delightful sip.☺
Do you offer purchasing advice or tips apart from a phone call?

Yes. To simplify your decision-making process, our expert team has developed comprehensive buyers guides tailored to your specific stage and interests in the coffee-roasting journey.

These recommendations are based on our close relationships with roasters like you, spanning all levels of experience. We understand your unique requirements, and our curated collections are designed to alleviate overwhelm and eliminate guesswork.

Take the time to explore these valuable guides, and when you're ready, reach out to us for a personalized consultation. We're here to help you make informed choices that set you up for success.
Do you get involved in coffee plant consulting?

Yes, we offer coffee plant/roastery consulting services. With 20 years of experience, our team provides expert guidance on various aspects of coffee roasting, including new and used coffee roaster and roastery equipment selection, roastery plant design and layout, quality control, and more. We are dedicated to helping you achieve success in your coffee roastery venture. Contact us for personalized consulting support.