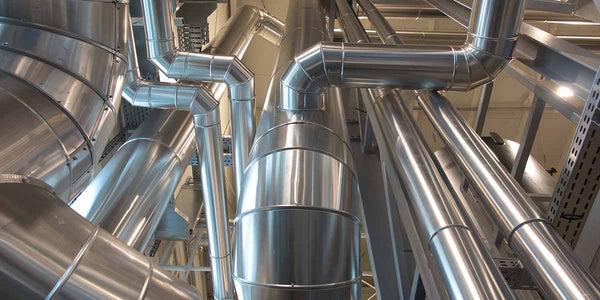 AKA Stack, Ducting, Ventilation: The 'Breath of Fresh Air' Your Coffee Roastery Needs

As a roaster, you can't overlook the importance of chimney's role in your roastery's safety. Not only does it ensure proper ventilation and airflow management through exhausting smoke, chaff, and other byproducts, but it also prevents them from accumulating inside the roastery. It helps remove heat and maintain a comfortable working environment for the roasters — and it aids in directing the airflow, allowing for effective cooling of the roasted beans and preventing overheating.

When choosing your chimney, consider three critical factors: heat, pressure, and residue. Ensure the system can withstand the exhaust heat, maintain airtightness to prevent gas leaks in pressurized setups, and allow easy cleaning of flammable chaff dust and oil residue from the interior on a regular basis.

Prioritize a venting system that addresses these issues effectively for optimal safety and efficiency in your coffee roastery. It's non-negotiable.

Call or text Rick at 949-289-8083 to discuss your chimney options.