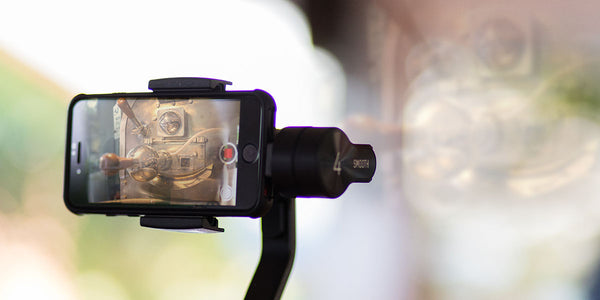 Tips to Create a Successful Used Roastery Equipment Listing
We're excited to list your roaster or roastery equipment and show it off!
The following tips will help you create effective and impactful photos and video for your upcoming listing.
Video is a major factor in both search (via our YouTube channel and social media postings) and engaging a buyer for converting to next steps in the sales process.
We've provided two videos to demonstrate how to record your equipment for our use in promoting on our CEPros sales platform, social media channels, and other directories.
There is also an example of what the final product looks like which is a compilation of customer provided video clips we edit together and narrate.
The total time should be between 1 and 2 minutes and multiple short videos are best.
We've also included a PDF download of the instructions.
Any questions at all, please don't hesitate to ask. Our goal is show and inform the viewer your equipment thoroughly and with appeal!
Rick D.
Your Roaster Equipment Champ!
Cell/Text: 949-289-8083
Demo Video: Machine Overview (2:20)


Demo Video: Machine Operation (1:08)


Final CEPros Muti-Use Video (:59)
Machine Preparation:
Machine should be cleaned, wiped down, and polished up for the best look.
All chaff from collector areas, cavities, and behind panels should be vacuumed out. Major (last time) cleaning.
Grease and/or oils wiped off of obvious areas.
Remove any clutter and trash from around the machine.
Use the best lighting you can. Especially watch "back light" coming from behind the machine (e.g., if a bright light is shining through an open door behind your machine as you're trying to film, close the door).
Watch for and minimize reflections in shiny/polished areas in your filming.
No branding/company logos in view.
If there is a logo on the machine, we can Photoshop it out of the pictures. It's not so easy to remove the machine logo in video, so we ask you to put a piece of paper taped up top over it. If that's not possible, we can blur it out in our YouTube editor.
We'll review with you what it will take to remove the logo prior to crating up when the time comes.
Photo Overview
Cell phone is fine.
Lighting is important.
Pay attention to your camera's focus.
Photo Shots:
Wide, clear, uncluttered shots of your machine, both profile (vertical) and wide (horizontal) angles.
Multiple angles of machine.
Medium type shot of the front of the roaster.
Machine plaque showing brand, model, serial #, etc.
Control panel if applicable.
Tight shots where you feel it would be helpful to highlight specific parts of the machine (e.g, control panel, levers, etc.).
Tight shots of any imperfections we want to note.
Video Overview:
Cell phone use is fine, set to HD record - 1080 option.
Lighting is important.
In dark areas, you can even use a flashlight or other means to help illuminate the area.
Autofocus should work.
We put the video(s) on our YouTube channel for increased search visibility.
Try not to have music playing in the background. (YouTube sometimes will flag it for copyright infringement – no kidding!)
You can send multiple clips over – doesn't need to be all in one. We can send you a DropBox upload link if necessary.
Video Shots:
Wide overview, then walk around showing condition, aesthetics, any scratches, etc.
Backside of machine.
Machine plaque.
Turning on of the switches, hearing the motors/fan starting.
Flame igniting.
Seeing and hearing cooler agitator and blower motor turning on.
DOWNLOAD PDF INSTRUCTIONS HERE